World-Leading Lateral Flow Test Kit Manufacturer in China
JOYSBIO (Tianjin) Biotechnology Co., Ltd. is an R&D-focused Chinese biotechnology company that develops, manufactures, and supplies high-quality medical in-vitro diagnostic (IVD) rapid test kits as well as revolutionary customized reagent kits to all parts of the world. JOYSBIO was founded by a team of professionals with many years of combined technical, marketing/sales, operational and manufacturing expertise in this industry. We offer high quality but cost-effective lateral flow rapid test kit. Our in-vitro diagnostic lateral flow kits screen for a wide range of targets, including infectious diseases, tumors, cardiac abnormalities, drug abuse, and fertility. Our focus is to expand our markets internationally by forming strategic alliances and entering into partnerships with distributors worldwide.
JOYSBIO has established a comprehensive Quality Management System that applies international standards (EN ISO 13485), ensuring top quality test results and accuracy. Also, most of our products are CE and CFDA certified.
Our headquarter is located in Tianjin Binhai new area, close to Tianjin Port, which is the highest-grade artificial port in the world, and it is also an important international trade port in Northern China. Our sales office is located on the 28th floor of Tower 2-C in the 1st remarkable top landmarks in Beijing, Wangjing Soho.
Download Company Catalog.pdf
Our Vision
JOYSBIO aims to provide the world with high-quality lateral flow IVD test products. Our cost-effective lateral flow test kits play an important role in point-of-care diagnosis for infectious diseases, tumors, cardiac abnormalities and, drug of abuse. JOYSBIO equips healthcare professional and individuals with easy-to-operate rapid test cassettes for fast and effective diagnosis of related disease. Our well-developed lateral flow cassette OEM, ODM, and private labeling services can help medical device distributors to commercialize the most tailored IVD products.
If you have any unique requirements, please feel free to contact us. Our dedicated team will do our best to ensure that your needs are met.
Production Environment
JOYSBIO has three GMP grade clean rooms for the lateral flow assay production which ensures the highest level of production standards
Automated Production Lines
JOYSBIO has implemented two fully automated production lines which minimizes human mistakes and increases production efficiency
High Production Capacity
Currently, JOYSBIO has more than 220 full-time production workers, which brings a daily production capacity of 800,000 pcs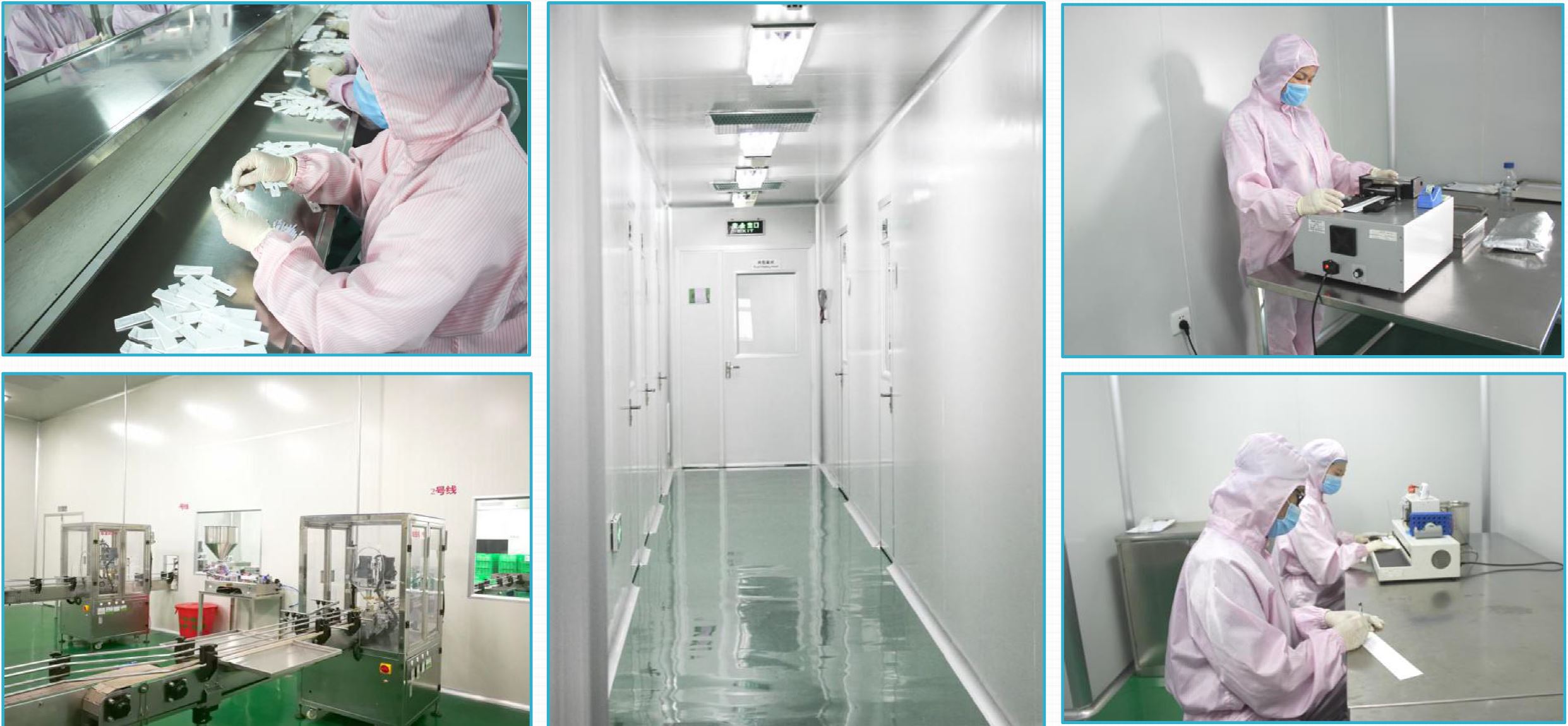 Company News
Factory Gallery