On May 16, 2013, Chinese President Xi Jinping visited Tianjin International Joint Academy of Biotechnology & Medicine and learned about the research and development of major national innovative drug and medical device projects.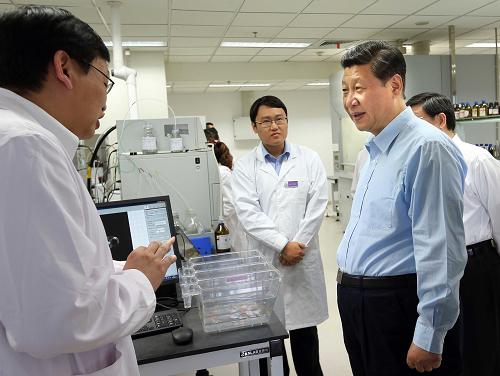 President Xi Jinping visited the Tianjin International Biomedicine Joint Research Institute in Binhai New Area, watched the independent research and development product demonstration of the institute, and inspected the analysis and testing center, drug screening center, etc., to learn more about the research and development of the national special topic of innovative medical devices. After meeting with a group of high-level entrepreneurs here, president Xi Jinping fully affirmed their efforts for enhancing people's health. President Xi pointed out that technological innovation is the strategic support for improving social productivity and overall national strength, and must be placed at the core of the overall development. We must give full play to the advantages of abundant scientific and technological resources and numerous scientific and technological talents, build a technological innovation highland, continuously improve the original innovation, integrated innovation and the ability to introduce, digest, absorb and re-innovate, and promote the deep integration of science and technology and economy.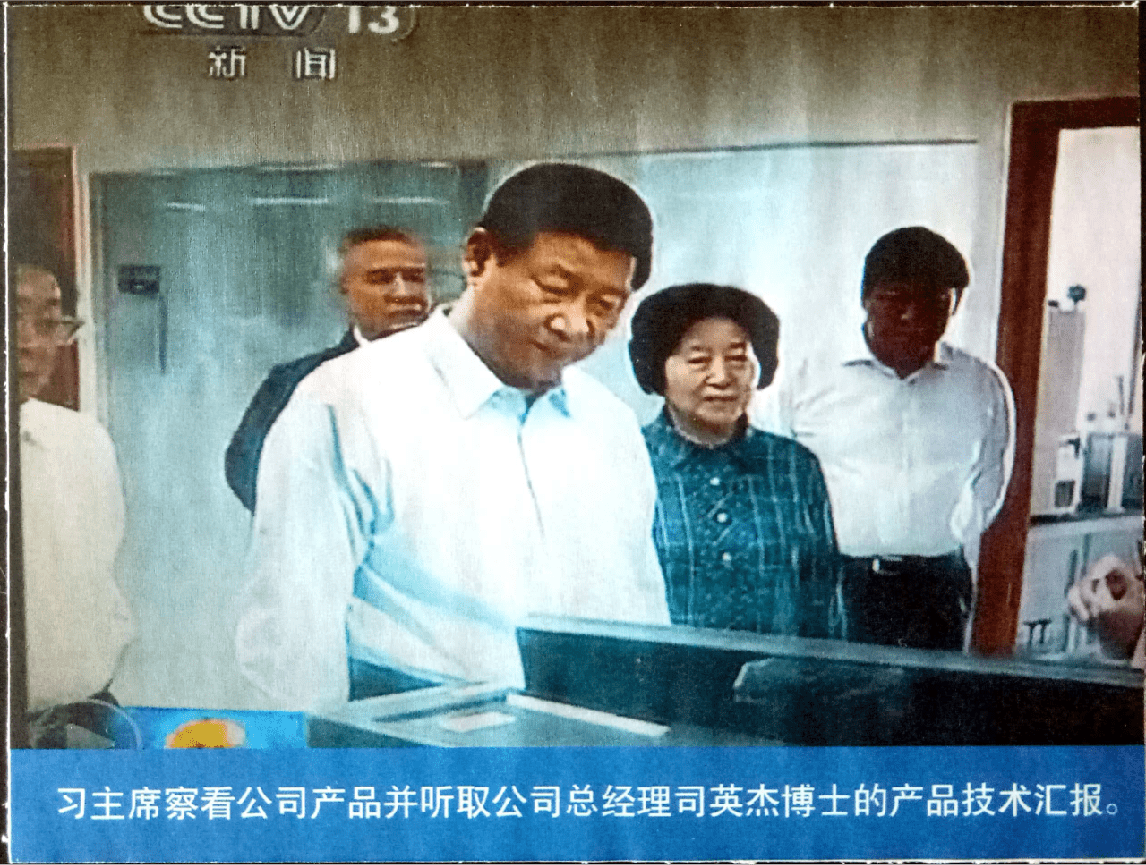 During the visit, president Xi met with Dr. Si Yingjie from Joysbio Biotechnology and listened to his technical presentation of Joysbio's lateral flow rapid test products. During the inspection, President Xi also watched our company's qualifications, patents and other related certificates, and at the same time learned about Joysbio's cardiac troponin detection rapid test product line, which greatly inspired our employees.