Lateral Flow Assay Private Label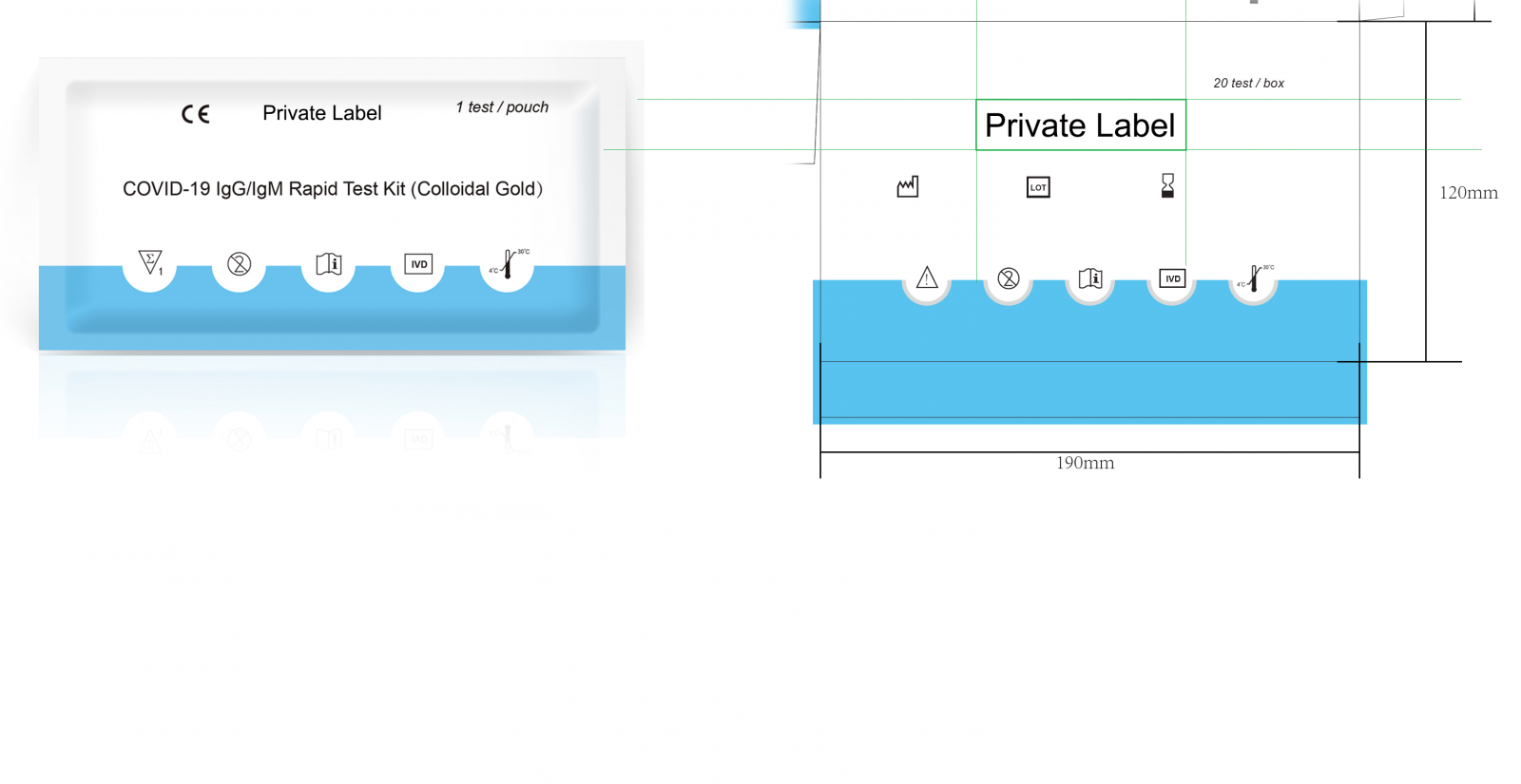 Lateral Flow Assay Private Label Service
Bring your own branded product into market within 2 weeks.
JOYSBIO offers industry-leading lateral flow assays for the detection of cardiac markers, cancer markers, infectious diseases, fertility, and drug of abuse. Our complete lateral flow assay product lines are available for private label or OEM. 
"We take care of the production; you focus on the marketing." JOYSBIO understands your urgency of brining high-quality lateral flow test cassettes to the market. With our expertise in specification development, manufacturing, quality control, supply chain management, and fulfillment, we are your trustworthy production partner so that you can allocate all your resources on sales and marketing. 
JOYSBIO now provides private labeling service for the SARS-COV-2 rapid test kit and Monkeypox rapid test kit.
inquire now
Customizable Components
We provide unique flexibilities to fulfill your lateral flow assay private labeling and OEM needs, here is a list of items available for private labeling and customization:
Cassette – Cassette style and logo

Pouch – Pouch design and logo

Box – Box design and packaging

Product insert (IFU) – printed with your own content

Carton – Carton design and specification
One-Stop Lateral Flow Assay Private Label or OEM
JOYSBIO offers a one-stop private label or OEM service for lateral flow assays. Let us know the products you would like to distribute, and we will handle all the production and logistic works. Our services include:
Specification Development

Label/Box Design and Printing

Amazon FBA Optimized Packaging Design

Manufacturing

Validation and Evaluation

Quality Control

Packaging

Fulfillment Service

CE and FDA Medical Device Registration

Documentation for Local Importation Registration
Expand Testing Capacity During COVID-19
JOYSBIO supplies CE certified COVID-19 antibody rapid test kit to more than 30 countries. We understand the critical importance of bringing your product to the market quickly during the pandemic. The COVID-19 antibody rapid test kit private label services provide you with the fastest approach to commercialize your own product and contribute to the COVID-19 outbreak. To speed up and ease the private labeling process, JOYSBIO requires no additional charge for putting your own logo on the product pouch and boxes.
View more about our lateral flow assay manufacturing facilities.