Lateral Flow Assay Contract Manufacturing
Leading Lateral Flow Assay Manufacturer
As one of the largest lateral flow assay manufacturers in China, JOYSBIO Biotechnology offers lateral flow assay contract-manufacturing service, including OEM (original equipment manufacturing) and ODM (original design manufacturing). Our ten years' experience in lateral flow device development and production ensures the best quality and efficiency when choosing to partner with us. We provide OEM and ODM service for the following products:
Qualitative lateral flow test kits

Semi-quantitative lateral flow assays

Quantitative lateral flow rapid diagnostic

Cassette/Strip reading device
JOYSBIO's lateral flow assay manufacturing facility is certified by the ISO13485:2016 medical device quality management system and has three GMP-grade clean rooms. Currently, JOYSBIO has more than fifty full-time production workers and two fully automated production lines that provides a daily production capacity of 500,000 tests. View more about our facility.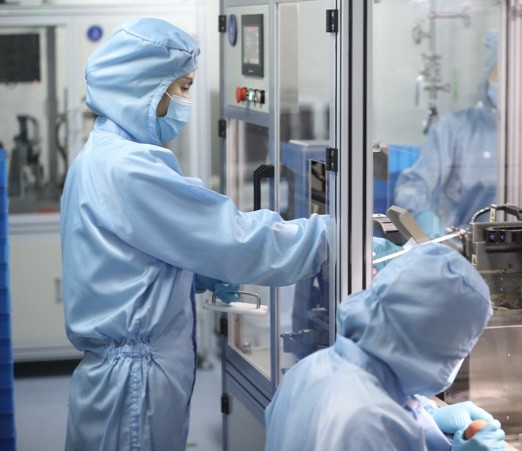 Lateral Flow Assay R&D Capability
JOYSBIO Biotechnology is a major supplier in China for the Mycoplasma Pneumonia and Chlamydia Pneumonia lateral flow test kits, holding 32 patent certificates and 2 software copyrights certificates. Since 2010, our R&D team has developed multiple molecular diagnostic product development platforms, the second-generation real-time fluorescence PCR platforms, and lateral flow assay platform with optical cassette reading technologies. Our extensive experience ensures a seamless journey when choosing us to be your lateral flow assay manufacturing partner for OEM or ODM.
Streamline Your Lateral Flow Assay OEM/ODM
JOYSBIO is a trustworthy partner who provides all services involved in lateral flow test production. We provide the following services for lateral flow device OEM/ODM:
Lateral flow assay design and development
Label and packaging design
Production
Quality control
Clinical evaluation
Documentation
Logistics
Learn more about our private label service.